About Band
Hi, We are "a week from thursday". We are a punk rock/ pop/ rock band from Absecon Nj. All thought we haven't played any real shows yet this summer we hope to do so with some pretty great bands including " Hand Me Down Buick" and " Last Try". We consist of three members Chris plays the drums, Ryan plays the guitar and sings, and joey plays the bass and sings. We are very young 14. 15, and 16 years old. The songs that you are probably listening to right now are only demos we did that in our spare time just to put something on there. Our sound has evolved when we started we were strictly a blink 182 type band but now we have been writing new songs that have a more "local feel" we hope to acctually record soon. We are going to record our first ep by our selves only because we have minimum money and cant afford doing that right now but we will. We would love to talk so "IM" us when ever you would like if you have questions, comments or just want to talk. So enjoy the "songs" we have on here and look out for shows in the future.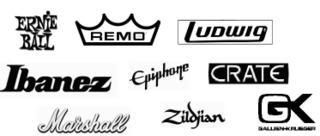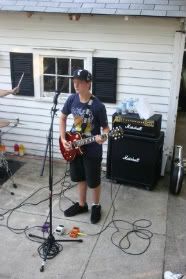 Ryan's Influences - JIMMY "FUCKING" PAGE! Angels & Airwaves, Blink-182, +44, Red Hot Chili Peppers, Eric Clapton, Journey, Weezer, Elton John, Billy Joel, The Beatles, Motion City Soundtrack, Foo Fighters, Nirvana, Oasis, Led Zepplin, Pink Floyd, Grateful Dead, Queen, The Ramones, The Strokes, Aerosmith, Box Car Racer, Lil' Wayne, Job For A Cowboy, G. Love & Special Sauce, Hand Me Down Buick, Bob Marley, Sublime, The Killers, LBDA, The Offspring, Peter Frampton, The Police, U2, 2 Pac, All Time Low, Boys Like Girls, Descendants, Jimi Hendrix, Coheed & Cambria, Guns N' Roses, The Cure, Blue Oyster Cult, AC/DC, Last Try, G. Love, O.A.R., Wu-Tang Clan
Chris's Influences - Blink-182, The Transplants, Angels and Airwaves, Red Hot Chili Peppers,box car racer, hand me down buick, last try, Striving for Better, drop out year, Foo Fighters, from first to last, +44.
Joey's Influences - RED HOT CHILI PEPPERS,U2, MUSE, Oasis, Pearl Jam, Arctic Monkeys, Stereophonics, Radiohead, Incubus, Nine Inch Nails, Coldplay, Black Crowes, Live, Razorlight, The Beatles, The Rolling Stones, The Who, Led Zeppelin, Pink Floyd, Bob Dylan, Neil Young, Ryan Adams, Ignite, The Verve, The White Stripes, The Strokes, The Raconteurs, Black Rebel Motorcycle Club, Foo Fighters, Snow Patrol, Tool, Pennywise, Strung Out, All, Descendents, No Use For A Name, The Cult, The Cure, The Vines, 311, AFI, Ambulance LTD, Augustana, Bruce Springsteen, Blur, Green Day, Guttermouth, Idlewild, Interpol, JET, Kings of Leon, Janes Addiction, REM, Rancid, Social Distortion, Stone Temple Pilots, Sublime, The Clash, The Killers, Beastie Boys, The Replacements, The Stone Roses, Travis, Whiskeytown, Hand Me Down Buick, Last Try, and a whole bunch of other shit!
Leave Your Comments
Page Statistics
Total Views: 3795
Total Plays: 221